Published on 5th May 2022
Now Closed – We will share results shortly -WUN 2022 Opinion Survey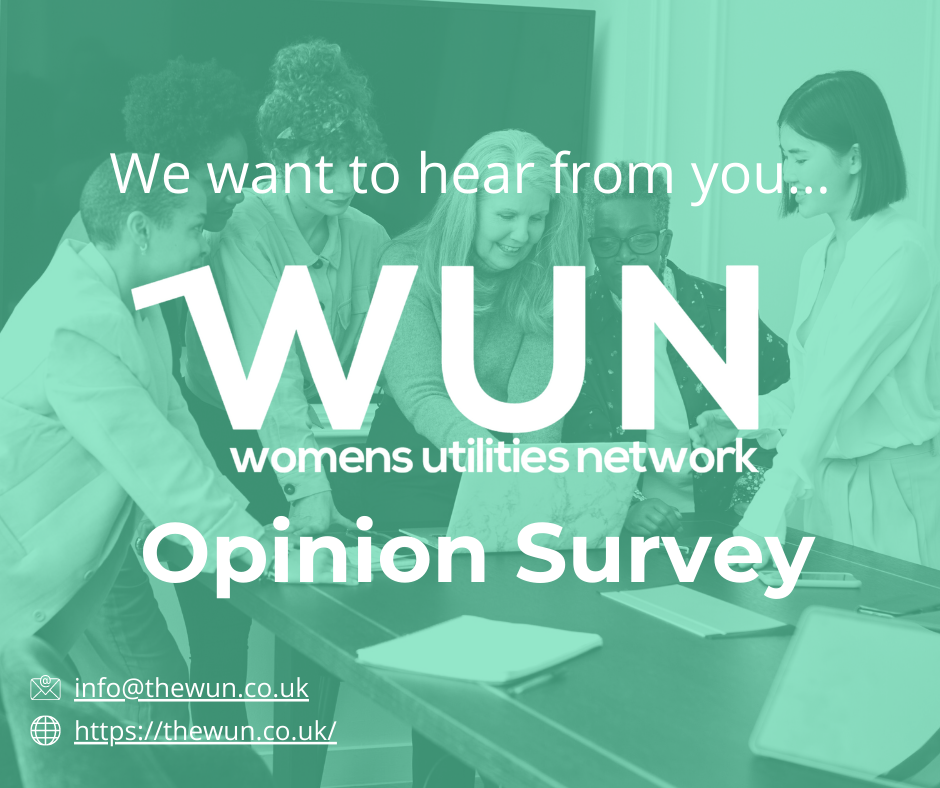 The Survey is now closed – we will share the findings with you in the near future.
WUN Opinion Survey – We want to hear from you!
Please spare us just a few moments of your time. We are looking to collect representative data on how women feel about working in the Utilities sector in 2022. The results will be used to raise awareness, provide insight, influence internal processes and direct WUN's future activity development. The ambition is to run the survey on an annual basis so that as a sector we can track changes and improvements.
Thank you for your time.