If you aren't sure what the next step is for you – maybe you need to join our
mentoring programme
& chat through things with an experienced utilities mentor.

#IamRemarkable Workshop
Celebrate Your Achievements
Come experience #IamRemarkable, a Google initiative that strives to empower women and underrepresented groups to speak openly about their accomplishments in the workplace and beyond.  During a #IAR workshop, you will learn the importance of self-promotion in your career and be equipped with tools to develop this skill. Participants will be invited to challenge the social perception around self-promotion. This workshop is open to everyone.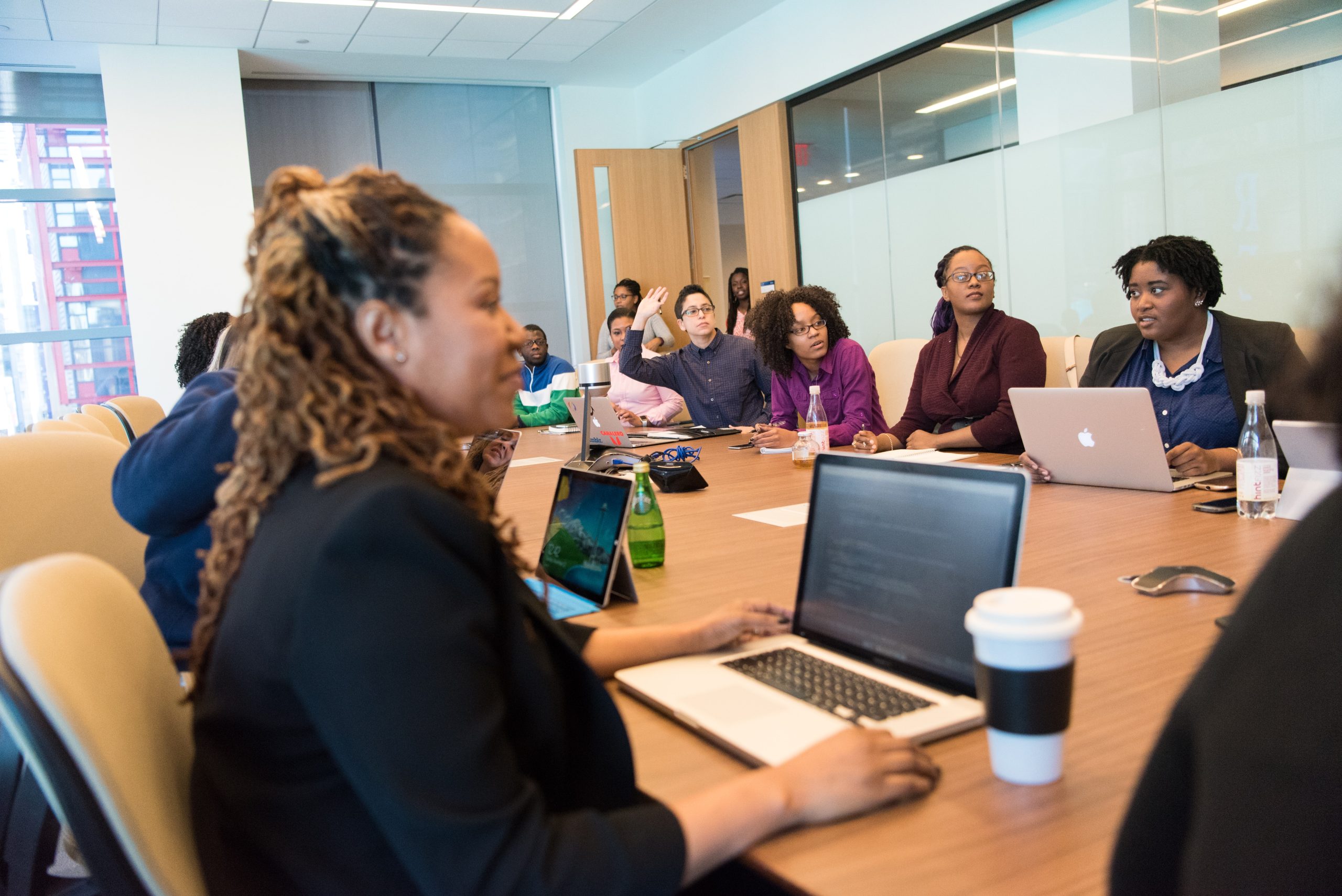 School Governor Champion
Could volunteering as a school governor offer the development opportunity you are looking for this year?
Supporting school governance is a great way for your organisation to build strong links with its local communities, give something back and contribute to achieving organisational social value goals.
Your employees gain valuable professional skills that they bring back to the workplace and local schools benefit from the highly sought-after experience that volunteers from outside education bring to the table.
Forward thinking organisations are embracing school governance as part of their people development and talent management strategies. We are looking for more employers to join our Be A School Governor Champion campaign to promote school governance to their staff.
Is it time that you joined them? Ready to find out more? Connect with the team at Inspiring Governance and talk to us about becoming a School Governor Champion employer
Find out more about Inspiring Governance below
Before applying:
Take the time to read the job description and person specification for any role you are applying fo
Consider whether this is the right role for you. Review the skills, qualities, qualifications and work experience they are seeking. Don't forget that employers aren't always expecting candidates to fully meet all of these, as often the right fit for the team is equally important. Skills can be trained!
Decide whether the company is right for you. Think about a variety of factors such as location, their mission, their approach to hybrid and flexible working. What are others saying? You may wish to review a site such as Glassdoor to get a fuller picture, and make sure you do your research before you apply – to both satisfy yourself and prepare for any interviews.
Think about whether the company's values are compatible with yours? This will help you to decide whether the culture is going to be one that you enjoy and will support you to be your best.
CV's and Covering Letters
Make sure your CV is up to date, including your contact details and your latest role and responsibilities. Don't forget any to update recent professional training and achievements.
Review your CV so that it is tailored for the role you are applying for. Highlight some strong examples such as where you have achieved commercial success, had a range of different responsibilities, delivered projects or overcome specific challenges
Make sure that you match your strengths and achievements with the job description and the skills that are required. Think carefully about the wording you use, linking it clearly to the language the recruiting company uses, and the value and behaviours they desire.
There are many online CV templates you can use but try to focus on making yours stand out. Keep it simple in terms of layout, font, language and design. Avoid too many acronyms!
Try to think broadly about your professional skills but also don't forget that many employers will be interested in you as a person so also include anything that you are involved in outside of work.
A covering letter should be specifically written for the role you are applying for – it's your first opportunity to grab the attention of the recruiting manager so make sure it reflects the experiences you have which match the most important criteria they require, and tell them about why you want the role, and why you want to work for that organisation. This is something that you won't be able to cover in the CV!
And finally – be sure to carefully read through your documents for spelling or grammatical errors. Ask a friend or family member to poof read it as they will often spot mistakes you've overlooked or even things you may have forgotten to include.
Social Media
Think about your online presence and how it will reflect on you. Does your social media reflect you in a professional light? Listen to our podcast on how you can elevate your social media profile and Personal brand…
Make sure your LinkedIn profile is up to date – make sure it highlights all your achievements and roles, has a recent photograph of you and shows the things you are passionate about