Published on 21st April 2022
Signs of a more Renewable Future? – Bring on the renewable revolution!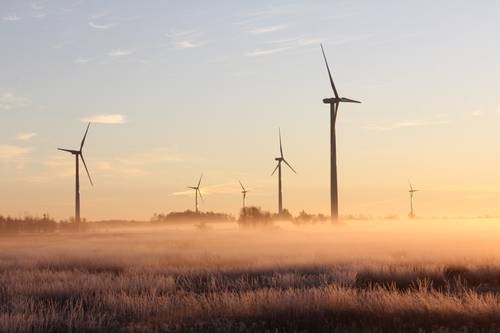 This Easter Sunday saw me not only mark the 12th Birthday of my daughter but also marked a career milestone of 17 years in the Energy Industry.
During that time the industry has seen much reform and change, more recently in the set up for support for renewable generators entering the market through the first CFD auctions to the far-reaching effects of the Energy Market reform.
The Renewable sector really caught my interest and passion first in 2018 when standing on Brighton Beach and looking out to the off-shore Wind turbines that sparkled on the horizon.
I also have fond memories of my first drive to visit family in Scotland and seeing the sheep grazing in amongst the huge Wind Turbines that border the M6 Motorway just past Carlisle.
Since that time the world itself has changed with a real push to develop more and more renewable technology in the UK to move away from reliance on fossil fuel imports and soften the vast rise in wholesale energy prices. In July the latest CFD auction will conclude, the first since 2012 – this will bring a focus for the first time on new developments of Solar and On-shore Wind assets. Though there are questions on length of Planning approvals and build time of these new assets, there are real signs of a Renewable Revolution that is gaining more momentum  towards a future that will bring cleaner air and power to families and business all over the UK. I am so pleased to be working within the industry at this exciting time and hope to continue to witness real change. Bring on the renewable revolution!
The recent webinar held by WUN really brought home what is continuing to drive investment in the Renewable sector, you can re-watch and catch up with the WUN FOR ALL – discussion here:
Karen Hosking – WUN Industry Advocate.