Published on 10th January 2022
Net Zero and the role of the water industry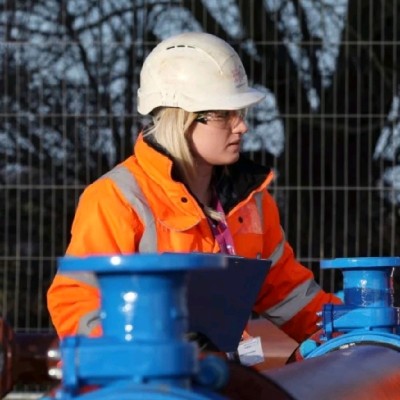 WUN advocate, Hayley Bruce, Leakage Hub Tactical Manager at Anglian Water reflects on the role the water industry is playing to achieve Net Zero.
Almost 2 months has past since a successful COP26, and I would like to take the opportunity to highlight the work the water industry is doing to reach Net Zero. You can find a wealth of information on the Water UK Net Zero website (link below), including the 2030 Route map.
'As a sector that is rooted in the environment, the water industry is committed to playing its part in tackling the threat of climate change and limiting the rise of global temperatures to 1.5°C. In 2019, water companies in England joined forces to make a pledge to reach net zero on operational emissions by 2030. Since then, companies in Scotland and Wales have committed to achieving carbon neutrality across all emissions by 2040 with a pledge from Northern Ireland to deliver the same target by 2050.' – Water UK
The scale of the challenge seems insurmountable at times across all sectors, but with a robust plan and a collective goal, a Net Zero 2030 seems more achievable than ever !
Water UK – Net Zero Water – Unlocking a net zero carbon future – https://www.water.org.uk/netzerowater/