Home » News & Blogs »

It's Never Too Late to 'Level Up' – Mentoring Case Study by Dalia Moreno, Data Analyst, Thames Water
Published on 7th August 2023
It's Never Too Late to 'Level Up' – Mentoring Case Study by Dalia Moreno, Data Analyst, Thames Water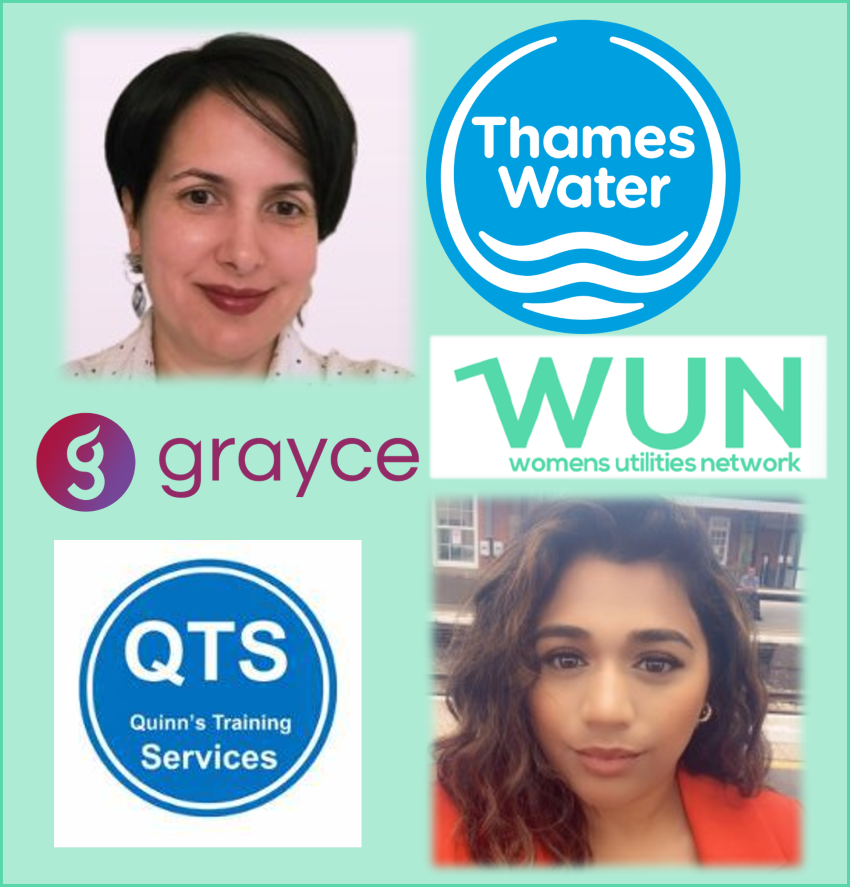 It's never too late to 'Level Up'… By Dalia Moreno Data Analyst – Thames Water
Let's go back to January 2022… Post Covid, in a new digital era of remote working, I was introduced to the WUN network by the Women's Network (a Thames Water initiative). I decided to sign up, in a last attempt to upskill and map out what my future career path could look like.
Born and raised in Venezuela, when I left my country in 2016, I also left my job as Health Safety and Environment Supervisor. My professional and academic qualifications had not been validated yet in the UK, and I found it very difficult to step back into the utility industry due to my English skills. In 2018, I secured my role as Account Assistant and, later, as Payment Co-ordinator within Thames Water, but I was not sure how, where, or when I was going to build my career back, nor, whether I even wanted to work in Health and Safety anymore.
I sifted through profiles and applied to be mentored by 'Ayisha Khurshid' due to her experience in career path guidance, CV development, and Interviewing skills. Our first mentoring meeting set the scene, pace, and tone of how serious and passionate Ayisha was! WE were determined to find the right path to grow and develop within Thames Water.
Unsure of what role I 'could' / wanted to do, we first explored my skills, network and CV. Ayisha was able to introduce me to Heather Quinn at Quinns Training Services who kindly sponsored me to complete the 'Water Appreciation for Managers' qualification. Second, I was encouraged and 'challenged' MONTHLY to meet new people, start conversations with the teams I wanted in order to learn more, and look for advice from senior leaders within Thames Water. One of the best things I did was to visit Abbey Mills Sewage Pumping Station in North East London, an amazing historical site with an infrastructure dating back to 1865, hosted by Dina – Thames Water Catchment Manager. Finally, I used LinkedIn Learning to dust off some digital skills and worked on my confidence in speaking and writing English fluently.
Ayisha helped me create a plan with follow-up activities to achieve my goals. I have to admit it was overwhelming at times but NEEDED and long overdue! She supported, motivated and guided me along the way.
I am pleased to say I successfully secured a new role as 'Data Analyst' within Thames Water in December 2022. The lessons I have learnt will stay with me for life and I will continue to push myself to grow, upskill and develop, being the best role model I can for my children, peers and colleagues.
Thank you to WUN for providing such a great platform for women to receive free mentoring and guidance. Thanks to Ayisha Khurshid for being an incredible mentor, Quinn's Training Services for sponsoring me through additional training, and Thames Water and the Women's Network for being a great and inclusive organisation, providing opportunities for everyone to develop their skills and grow professionally.
By Dalia Moreno Data Analyst – Thames Water