Published on 4th April 2022
It's been an honour and a pleasure.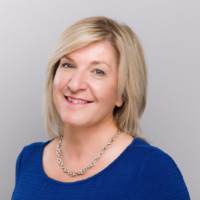 Who would have thought back in 2018 when I sat down with the original group of founders that our idea for a network that would help women grow their careers in the utilities sector would have ended up here. Over 3000 members – women from across water and energy who have come together to help, mentor and support each other as they build fulfilling careers in the sector we love.
I am so proud of what we've all achieved in that time frame – and I've been honoured and humbled that I personally have been able to mentor and support so many women as they've grown hugely successful careers. I've made lifelong friends and met so many amazing women.
But all good things have to come to an end. Like many of you all, the last few years have made me re-evaluate what is important in life. I lost my Mum to Covid early in the pandemic, and have several new grandchildren now. And it's definitely time for me to slow down and enjoy the life I've created for myself and my family.
Over the past 12 months I've been stepping back from the utilities industry as a whole, and it's therefore time to hang up my hat as board member of WUN. I'm leaving the organisation in great hands – Hayley, Rebecca, Angie and Jo are passionate about supporting women across the sector, and I look forward to watching WUN go from strength to strength. I'll of course remain a founder member of the organisation, and WUN will always have a very special place in my heart. I'll miss you all – especially our get togethers – it's so amazing to see so many of you all together. I want to wish each and everyone of you all the success in your careers.
Best of luck to you all.
Angela Peart.