Published on 26th September 2023
Career Mentoring to Kickstart your Career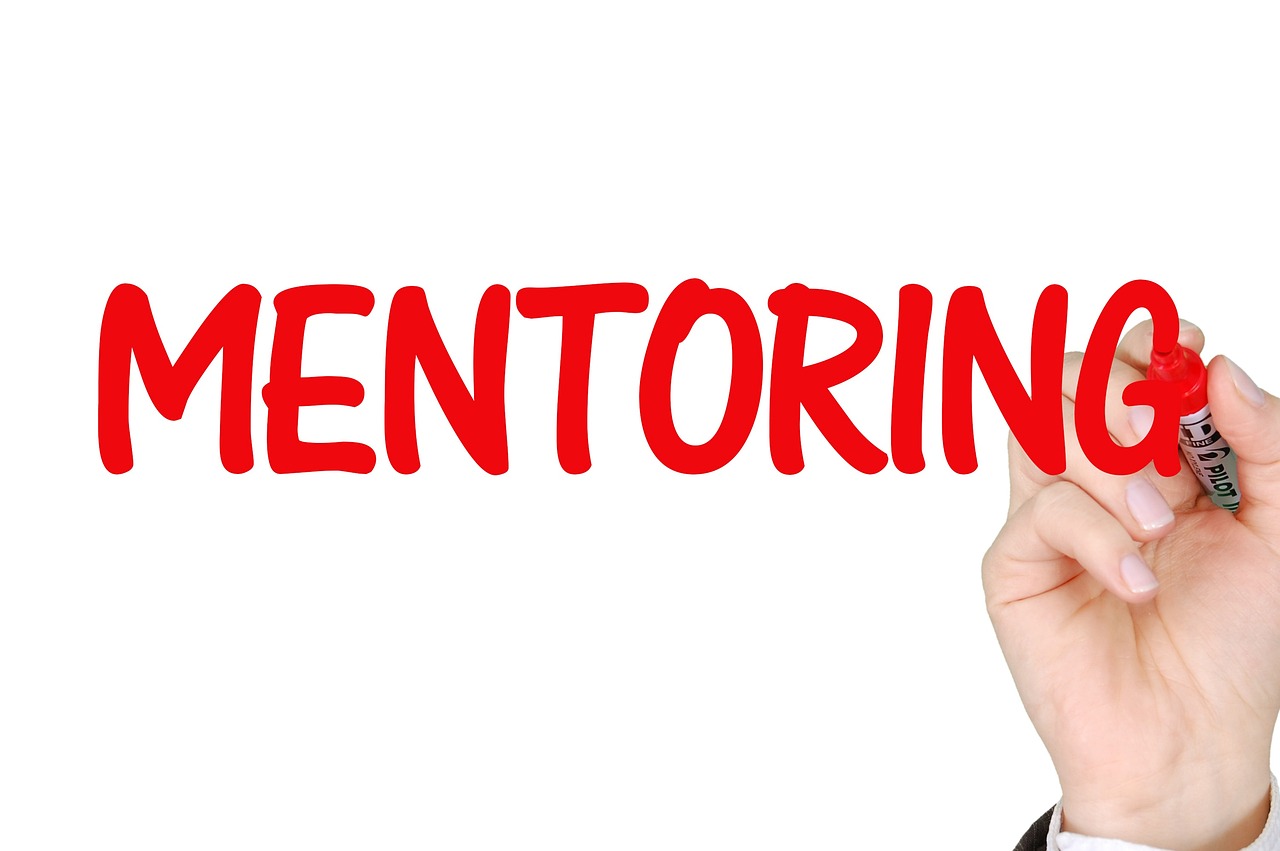 Career Mentoring to Kickstart your Career
Having a mentor is one of the most important things a person can do to enhance their career and professional life, so it's no surprise that at least 75% of executives have said that mentoring has been vital in their career development.
What is mentoring and how does it differ from coaching?
Before we look at the benefits of mentoring it is important to understand the difference between having a coach and having a mentor. The coach's role tends to be to show you what to do and provide you with answers. On the other hand, a mentor is someone who discusses things with you, helps to widen your perspective, encourages you to think of and evaluate different options and solutions, helps identify obstacles you need to overcome and acts as an impartial sounding board. When you work with a mentor, you make your own decisions and find your solutions.
It is a popular misconception that mentorships involve senior employees giving guidance to junior employees; mentors do not necessarily have to be more senior than the people they mentor. The best mentoring relationships involve someone who has the desired skills and traits sharing with someone who wants to learn them.
Why is mentoring beneficial?
Mentoring should be a mutually beneficial relationship where both the mentor and mentee expand their knowledge.
For example, a younger mentee just starting their career may bring a great deal of knowledge to a seasoned mentor on how to navigate social media channels, of new trends and challenges in the current professional landscape, and how to motivate younger employees.
Mentoring is an excellent way of developing skills, relationships, self-awareness and self-confidence and personal growth. Mentoring can help you identify the areas you want to develop, help you get better at solving problems and ensure you're making the right decisions.
Benefits Career Mentors Can Provide
A wealth of information. Connecting with another professional in your industry or organisation enables you to get up to speed faster and lessens the learning curve.
Honesty. While it's always good to have people in your life who will boost your ego, constructive criticism is the most efficient way to improve personally and professionally from a career development perspective. Mentors can provide that honesty when needed the most and help you recognise areas where you need to grow. Having someone constructively point out areas where you may have weaknesses can set you on a path for improvement.
Encouragement. Wherever you are in your career, there will always be times when you may feel overwhelmed or that things just aren't going the way you would want them to. Having a mentor at your side can help you see the positive side of situations and the light at the end of the tunnel. They can give you the encouragement you need to keep going, even when you feel like giving up.
A Trusted Advisor. Mentors can act as a great sounding board for all of your ideas and give you an honest opinion without an ulterior motive at play. Mentors can provide a safe, confidential environment for you to discuss your aspirations, ideas and concerns.
Avoid Mistakes. Although one of the best ways to learn is by making mistakes and learning from those mistakes, it is even better if you can avoid the errors in the first place and learn from someone who's already been through similar experiences, which is something a mentor can do.
How do you choose the right mentor?
The first step is to be clear in your mind about why you want a mentor and what specific help you are looking for, the challenge you want to overcome or goals you want to achieve. This will give the mentoring relationship a purpose and help you be clear on what you are looking for from a potential mentor. With our mentoring platform, you can choose to be matched up to mentors according to the skills you want to develop. It's then up to you to keep the relationship moving forward, supported by the tools and resources within the platform.
Choosing the right mentor for you depends on where you are in your career and what you want to achieve.
Commitment 
Embarking on a mentoring relationship does involve some serious commitment. As a mentee, you are committing to:
Taking a proactive approach to your relationship with your mentor(s). This means responding to communication within an appropriate time frame, allocating regular and reasonable times in your schedule to engage with your mentor(s) and utilising time in between discussions to progress towards your goals.
When you first start out on your relationship, it is helpful to get some regular meetings booked into your diaries to help give the relationship focus and keep the momentum going. If you book them too infrequently, the relationship can stall, and little progress will be made. If you book them too frequently, it can just waste time, so we suggest starting with regular monthly meetings.
Respect your mentor's time, ensure you do not impose beyond what is reasonable and give your mentor as much notice as possible if it is likely you may miss an appointment.
Be open to feedback; mentoring is designed to help you take the next steps in your growth and development so it is important to be open to making changes in order to grow and develop.
So, are you ready to kickstart your career with a mentor?