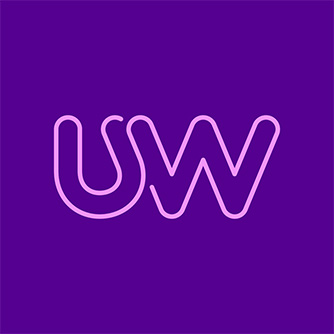 Hello, we're UW
We believe anyone can sell you utilities. We stop you having to think about them.
We bundle together all your home services – energy, broadband, mobile and insurance – into one, great value monthly bill.
In fact, we're the only business in the UK that does this. And we were the Which? Utilities Brand of the Year in 2020, so we think we're onto something.
We're also one of the UK's biggest home-grown success stories of the last 20 years – now publicly listed and almost £1 billion in annual revenue. But we're only just getting started…
A bit more about us
In two decades of phenomenal change at UW, two things have remained constant:
We offer permanent peace of mind. People can switch once, be sure of great value, and never need to think about their utilities again.
We don't acquire our customers directly. We have 45,000 Partners around the country who recommend our services to their friends, families and people they know.
And we give our people the platform to achieve their professional and personal ambitions:
We deliver quickly, keeping processes light and teams autonomous.
We like to experiment, don't appreciate big egos, and encourage collaboration and debate.
We don't believe in ivory tower leadership. Our leadership team is hands-on and rolls up their sleeves to mentor and support.
We care about how we deliver. We enjoy working on interesting problems with smart people and understand that if it was easy, it wouldn't always be fun.