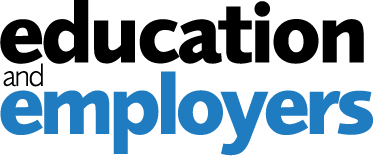 Established in 2009, Education and Employers as a charity enables employers and schools to connect directly so that:​
every young person has the chance to meet people from the world of work who can inspire and motivate and help them realise their full potential ​
employers can engage with the local communities, enable their staff to share their expertise and help fulfil their organisational goals.
Our national volunteering programmes offer flexible and rewarding ways to give back.
Inspiring the Future connects volunteers from the world of work with schools to help young people discover their future, challenge stereotypes and bring learning to life.
Inspiring Governance helps raise education standards by increasing the number of volunteers serving as school governors and trustees, especially those with diverse backgrounds and business skills.