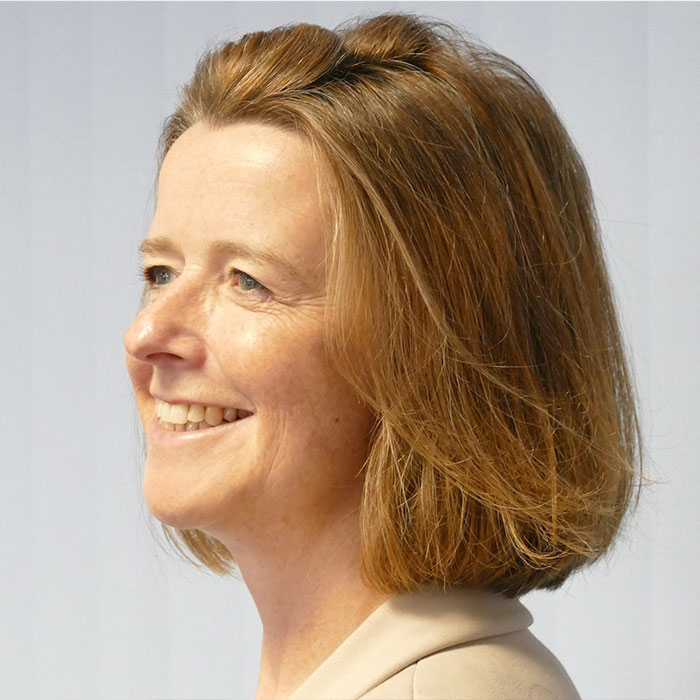 Having qualified as an accountant, Jo has spent over twenty five years in leadership roles working across the energy sector. Jo has deep and broad knowledge and experience of policy, regulation and operational leadership in the sector. She set up her own consulting company, EnergyBridge (UK) Limited in 2017, to help businesses and investors navigate the energy market as it transforms.
In addition to Energybridge, Jo has broad interests across the market. She is currently Chair of the Board of The Energy Consortium (TEC), who are focused on helping the Higher Education sector to effectively manage their energy and carbon costs. Jo is Chair of the OFGEM's ESO Performance Panel, a committee member of the ICAEW's Energy and Natural Resources Group and also a member of National Grid ESO's Power Responsive Steering Committee.
Jo is mother to two grown up daughters and lives in Suffolk. She now spends her time outside work rowing, playing the piano and organ, and trying to tame her garden.
What do you love about the industry?
It is never boring! The market is continually moving and we're currently going through the biggest transformation of a lifetime. There are so many opportunities to get involved in all aspects of this exciting change whether delivering the best for customers, running a business or advising those who are trying to navigate their way through the market complexity.